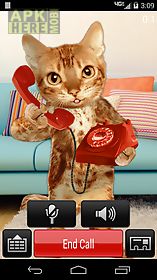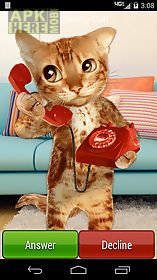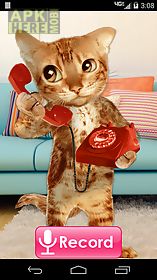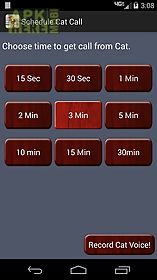 Cat caller app for android description: Schedule a call from cat and receive the phone call from cat that says what you want on phone and surprise everyone around with cat call.
Cat caller works in easy to use to way: - pick the time when to receive the free call from cat.
- Record what you want the cat to say when you get phone call from cat.
The fake call from cat can be previewed and changed as you wish.
- Receive the prank call from cat when you scheduled with your original ringtone.
- Listen to what cat say on speaker or handover the phone to someone who you want to surprise with cat call.
- Surprise friends and family and kids with surprise call from cat.
Cat caller is best talking cat on phone.
Cat caller is the most liked app by kids and adults alike.
Cat prank call app now crossed 250k downloads and trusted by kids and adult everywhere is improved and made it more easy.

Related Apps to Cat caller