Cartoon wars for Android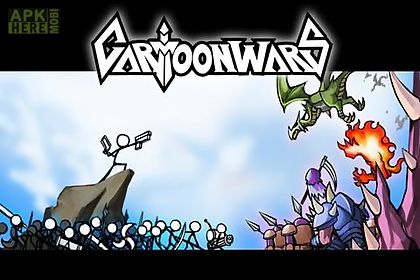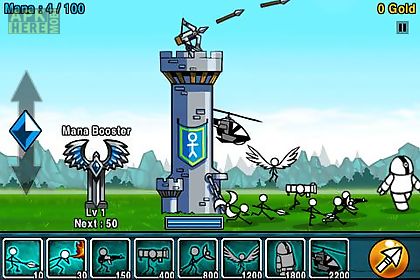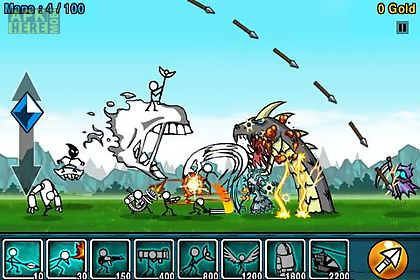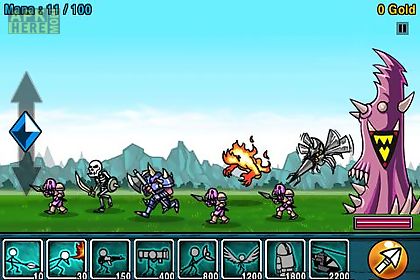 Cartoon wars game for android description: Cartoon wars is an arcade war game which combines the formulas of defense and real time strategy games.
Scenario two tribes existed in the cartoon world the vicious color tribe and their slaves the black and white cartoon tribe.
For generations the black and white cartoon tribe were treated as property and forced into slavery.
Fortunately...
Some with bigger ideas existed amongst them.
They gathered and began a revolt to free themselves taking the battle to the color tribe.
The inevitable war has begun...
Become the hero of the black and white cartoons and set your people free.
Features all out action stick figure gameproduce your unit aim your bow and destroy the enemy 39 s castle upgrade and customize your troopsover 20 types of units and 16 different upgrades for troops castle weapon and productivity items compete against militants from around the worldkeep track of your ranking and see how you compare against the rest of world strategize perfectly coordinated attacksdetermine the dispatchment of your troops and help them to become veteran units unlimited number of stagesplay through an infinite number of stages slaughtering endless number of enemiesnews events website facebook gamevil twitter gamevil youtube gamevil there may be additional costs when trying to obtain certain items.

Related Apps to Cartoon wars