Cartoon defense for Android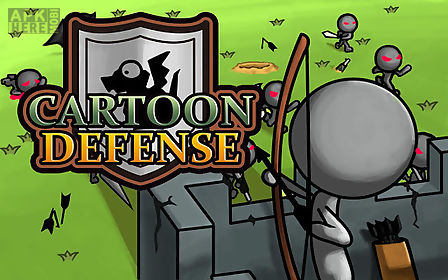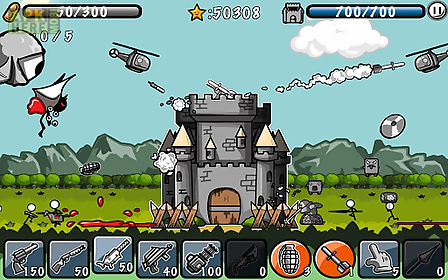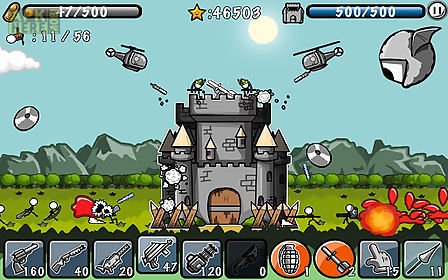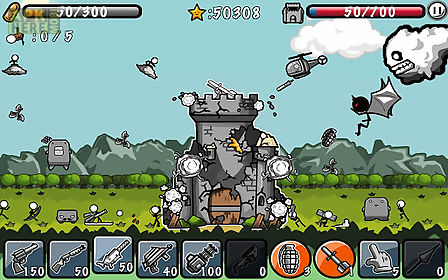 Cartoon defense game for android description: Cartoon defense is an exciting defense action game with various actions and strategies.
Cartoon defense requires your invisible finger and your decision making ability.
Protect your kingdom from the violent and evil cartoon army!
How to play the game: it 39 s a game with well known rules: shoot 39 em all to win.
Select your weapon among the icons at the bottom attack your enemy.
You should the right weapon at the right time to defend you from the enemy 39 s attack.
You will do better with a good use of the bombs.
Upgrade: with the money you earn when you defeat your enemy you can buy your armors and repair your castle.
You should get enough ammo to be ready to fight with your enemy.
Scenario: a group of evildoers who have a design on your beautiful princess invaded your kingdom.
Defeat the enemy using your powerful weapons.
To protect your kingdom and the princess you have no time to take a rest.
Features: unlimited stages.
You can keep playing until defeated.
Three different levels of difficulty.
Eight different types of weapons.
Seventeen types of enemy with different characteristics.
Auto save.
The game will be automatically saved at the end of each stage.

Related Apps to Cartoon defense