Carpark rates for Android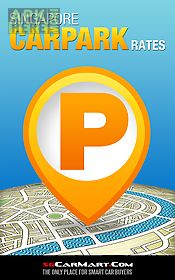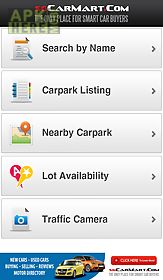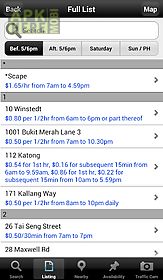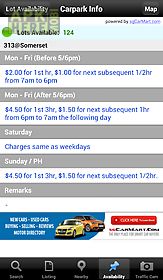 Carpark rates app for android description: Car park rates sg allows you to search for car parking rates at locations all around singapore.
Save money time with the most accurate and comprehensive car park rates guide brought to you by singapore s number 1 car site.
Most comprehensive database with prices of over 700 car parks listed.
Generates over 100 000 searches every month.
Updates on a monthly basis.
Powered by data from lta (land transport authority) yearly print version available at major petrol kiosks key features: car parking rates at over 700 locations in singapore.
Nearby carpark function to help you locate cheapest parking around your location.
Lot availability function to show you available spaces at major car parks with real time updates.
Traffic cameras to broadcast real time traffic condition at major roads and checkpoints.

Related Apps to Carpark rates