Canyon plunge steep descent for Android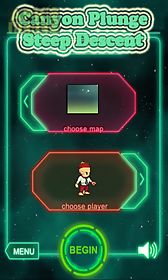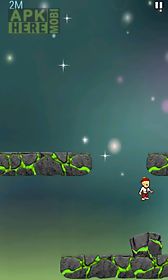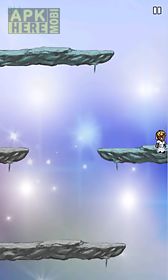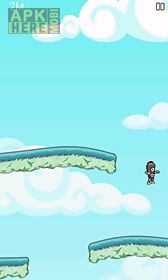 Canyon plunge steep descent game for android description: Plunge down the canyon to start the bottomless steep descent and try to stay alive!
Canyon plunge steep descent is a simple and addictive falldown game.
Tilt your device left and right to control the movements of the jumper.
Try to fall down as far as possible to score points.
Tap on your device to jump over rocks and obstacles.
Dont let the jumper touch the top of the screen or the game is over.
Canyon plunge steep descent is a bottomless endless run game.
There will be level changes the deeper you plunge.
The speed of game play will increase and you have to be more alert to make the steep descent and stay alive!
There are 3 different scenes and 10 different player characters for you to select to play the game.
Canyon plunge steep descent will keep you entertained for hours.
Download free from your favorite android app store now!

Related Apps to Canyon plunge steep descent