Candy wonderland: story soda for Android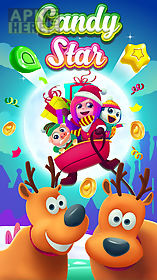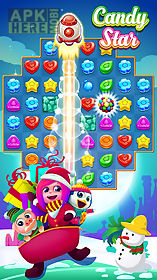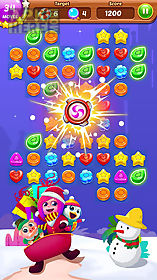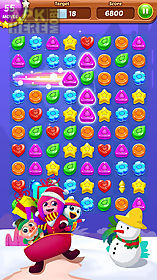 Candy wonderland: story soda game for android description: If you have been addicted to candy games or match 3 games you should not ignore a game called candy wonderland: story soda since it is the best game and get you most excited feeling in play.
Candy game is a good kind of game and now we do the game the better with a different name candy wonderland: story soda.
The game is the fantastic game with lively graphics light music great effects together with simple play but extremely excited feeling comprising more than 200 levels for players.
The game takes you to fairytale world of sweet and colorful candies to lands of wonderful things sweet girls in the game of hundred various classes.
Each level is really a challenge easy to play but pretty hard to overcome.
More play more fantastic experience you get with various candies including the wonderful things inside.
Now let join in the world of sweet candies.
Properties in the game candy wonderland: story soda : more than 200 levels with enormous challenges for you to overcome cool and extremely nice characters many colorful candy candy colors.
Various combos readily help players win in particular levels.
How to play the game candy wonderland: story soda arrange 3 candies with same color in row to explode them.
A thunderbolt candy will explode all candies in a row.
A bomb candy will explode around candies.
A time candy will lengthen time for play.
To froze candies they are not moveable you take an explosion to rescue candy smash them.
To blocked candy you take an explosion a closed candy to unblock them.
To challenges of clay and stone take an explosion to destroy them.
This is a game for kid game for girls and for everyone.
No do not hesitate no matter what you are stressed let play candy wonderland: story soda game it is really an enemy of stress.

Related Apps to Candy wonderland: story soda