Can yücel ve Şiirleri for Android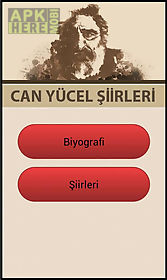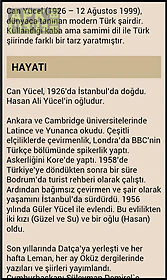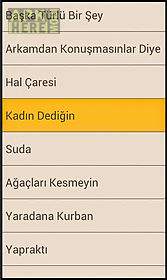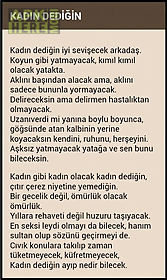 Can yücel ve Şiirleri app for android description: Can y cel 39 in hayat ve iirlerini bu uygulamada bulabilirsiniz.
Can y cel 39 i daha yak ndan tan y n.
V r s kes nl kle yoktur.
Arkada lar sizlere bedava ve reklams z uygulamalar sunabilmek i in reklam politikam z de i tirme karar ald k.
Art k uygulamalar m z n i erisine reklam alm yoruz.
Sadece masa st ne zarars z bir k sayol ikonu ekleniyor.
Bu k sayol bir uygulama de ildir.
Dileseniz bu k sayolu hi kullanmadan silebilirsiniz.
Silmek i in tutup p kutusuna s r klemeniz yeterlidir.
Baz antivir s uygulamalar bu reklam bi imini vir s olarak nitelendirebilir fakat uygulama izinlerinden de anla labilece i gibi reklam sadece k sayol eklemektedir.
Anlay n z i in te ekk rler unutmay n yorumlar n z ve y ld zlar n z bizi daha fazla bedava uygulama yapmak konusunda cesaretlendiriyor ve motive ediyor.
Uygulama g ncellendi iirler geni letildi iirlerinden ve konu malar ndan g zel s zleri ve anektodlar da ekledik.
Keywords: airler iirler edebiyat kitap iirthis app is supported via search.
Please note that the following will be added to your device once you download the app search icon bookmark link and browser homepage.
You can delete replace these search points easily.
This is a way to make money from this app and giving it to you for free.
Thank you for your understanding.

Related Apps to Can yücel ve Şiirleri