Cameras india live for Android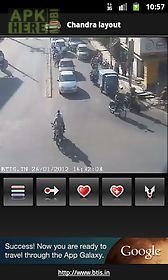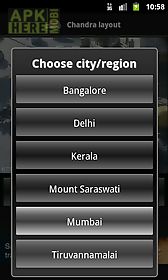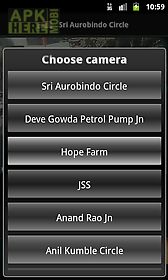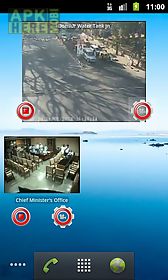 Cameras india live app for android description: Currently most of the cameras are for bangalore.
Cameras image refresh every 10 second or so.
Not all cameras are available all the time!
Source: btis.
Inthere are 5 more cameras for mumbai delhi kerala tiruvannamalai and mount saraswatiimage from this cameras refreshes less frequent.
Cameras are grouped so you can find easy what you need.
You can add cameras to favorites for fast access.
There is share button so you can capture an image of current camera and send it with any application on your device that compatible with share image option.
Widgetsapplication have widgets in 3 sizes so you can place cameras you use the most on your home screen.
You can play camera stop camera or change camera or number of images in minute.

Related Apps to Cameras india live