Calleridfaker.com original app for Android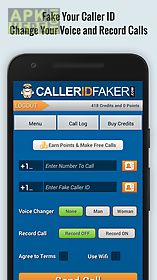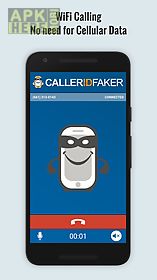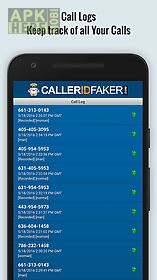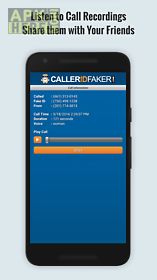 Calleridfaker.com original app app for android description: Since 2008 has been the 1 fake caller id app that is 100 free!
This is the only free app of its kind.
100 free to download and 100 free to use.
Yes we are the original app that lets you fake everything.
In addition to most awesome fake your caller id feature we also include an industry best voice faker that changes your voice to either a man or woman as well as the ability to record the call all 100 free!
So do you need to make a phone call and show a different caller id? Give your phone a cool mustache and mask and never reveal your real phone number caller id or voice.
At the beach and want to use your cell phone to call a client? Have them see your office phone number while enjoying your vacation!
You are given free minutes when you install and you can earn free minutes to continue using the service simply by watching a video ad or trying out other apps.
Minute packages are also available for purchase.
Great for prank calls and making anonymous phone calls.
If you have any questions please email support or use the support tab in the app.
Save this link apps to your contacts and you will always be able to download the latest version.
Follow us on twitter: calleridfaker (always keep you up to date)watch us on youtube: calleridfaker (100 39 s of the best prank call vids!
)Friend us on facebook: calleridfaker1 (because we love our fans!
)Last but not least we put lot 39 s of heart and soul into keeping this app free and updated.
Please share your love with a nice review.
It 39 ll make our day.

Related Apps to Calleridfaker.com original app