Cake pops free for Android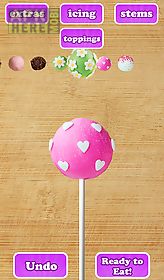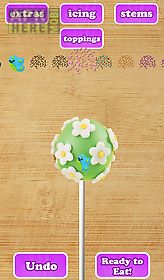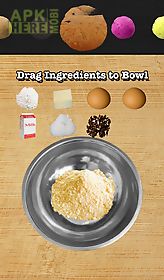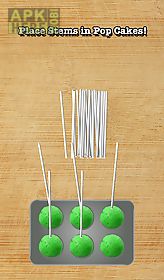 Cake pops free game for android description: Cake pops are the latest and greatest treat and they 39 re now available for your enjoyment.
Start out by choosing from over 10 different flavors of cake and mix the ingredients together with the spoon.
Once you 39 re done mixing drag the batter into the pan and bake for the allotted time.
Then pull them out of the oven and drag the stems into the cake pops one by one.
Let the cake pops chill before decorating begins.
Choose from over 25 various fondants and icings.
Choose from over 60 different toppings candy chocolates sprinkles and more.
Intuitive gameplay and controls make this a breeze for kids to play and adults will enjoy it too.
Once you 39 re done decorating tap the eat button and tap the screen to enjoy your delicious cake pops.
Save your creation to the gallery and view your creation later!
Thousands of different ways to decorate many toppings and seasonal fondants starting with the easter variety!
Features include: a wide selection of cake pop fondants and icingsincludes easter themed pop cake fondants and updates for each holidaywide selection of sprinkles toppings and extras to decorate your best pop cake creationgallery where you can save your pop cake creation and come back to it laterkid friendly with intuitive controls and design!

Related Apps to Cake pops free