Cake maker 2-cooking game for Android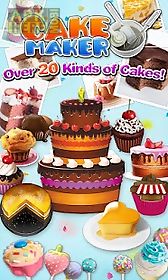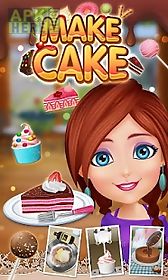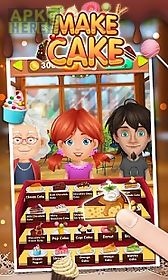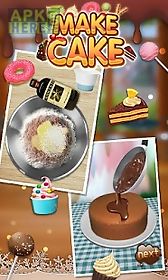 Cake maker 2-cooking game game for android description: about 20 kinds of cakes that you could make: - cheese cake- cake pops - cup cake - donut - brownie - frozen yogurt - strawberry cake - orange cake - mango cake 10.
Matcha cake 1- dark chocolate cake 1- chocolate chips cake 1- strawberry chocolate cake 1- orange chocolate cake 1- milk chocolate cake 1- white chocolate cake 1- strawberry ice cream cake 1- vanilla ice cream cake 1- mango ice cream cake 20.
Chocolate ice cream cake a great new game mode in this version: cake shop mode.
There are lots of customers in this cake shop.
You could give them what they want to earn some coins.
And then you could use these coins to: upgrade your levels and unlock more kinds of cakes.
Get some toppings decorations and cream that you like.

Related Apps to Cake maker 2-cooking game