Butterfly keyboard theme for Android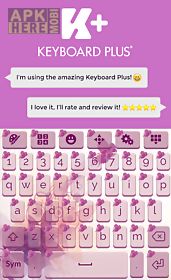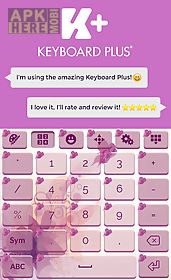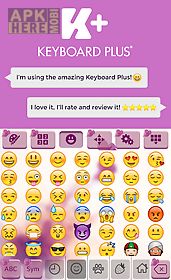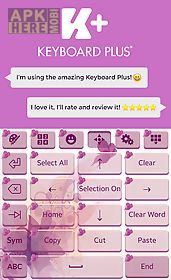 Butterfly keyboard theme app for android description: How do i apply this theme? To apply this theme you need to follow these steps: - install butterfly keyboard theme from google play store - open the theme - go to theme manager and press 39 installed 39 tab - find your theme and press 39 activate theme 39 do you want a custom font for this theme? This theme comes with a free google font that will be activated the moment you install the theme.
The font you can find it here: fonts specimen ralewaydo you have something to say? For errors bugs or suggestions please contact us at this email: creativekeyboards1 can i resize the font of my keyboard? Yes from quick settings you can change the size of your font from s small m medium to l large.
Do you want more translations? We have new layouts with translations coming soon.
Be prepared!
Have you seen our brand new butterfly keyboard theme? This is your best shot!
Our designers created a new concept of beauty and elegance and created this butterfly keyboard theme.
In greek myth psyche (which literally translates to mean soul ) is represented in the form of a butterfly.
Overwhelmingly cultural myth and lore honor the butterfly as a symbol of transformation because of its impressive process of metamorphosis.
Don 39 t you really want to have this butterfly keyboard theme on your favorite gadget? Well you can download it for free from the market by clicking butterfly keyboard theme.
Imagine your whole life changing in a minute.
Your keyboard will be completely accessorized with an interesting butterfly keyboard theme.
So don 39 t miss the chance and download this beautiful butterfly keyboard theme from the store.
Enjoy it for free!

Related Apps to Butterfly keyboard theme