Bubble breaker for Android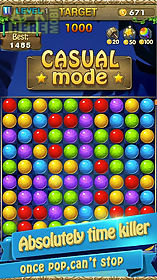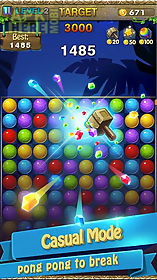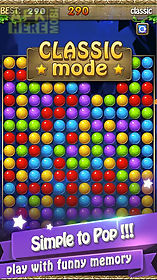 Bubble breaker game for android description: Bubble breaker is an free and fun zuma style bubble games.
Still play classic bubble break as bubble poke or mazu bubble? Now try this new one with it 39 s classic arcade and casual game mode.
How to play: tap two or more adjacent bubbles of the same color to crush them.
The more bubble hit at once time the higher score you get.
Game ends when there no bubbles could be crush.
Game features: game mode: classic arcade casual.
Sweet and delicious ui cool animation effects.
Free game without wifi.
Tips on scoring: remember just two rules below: - the more bubble pop the more score you will get.
- Try to crush all bubbles you will get a lot of bonus.
Play this bubble games and have fun with you friends!!

Related Apps to Bubble breaker