Brother leg fracture hospital for Android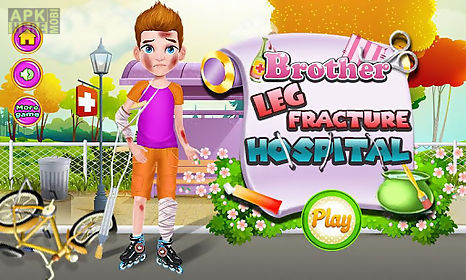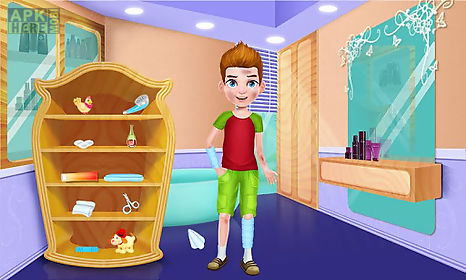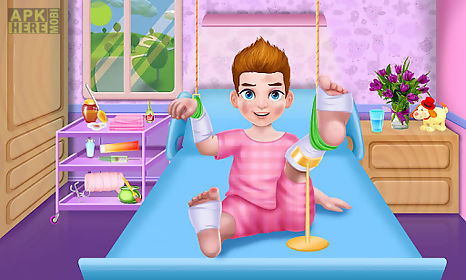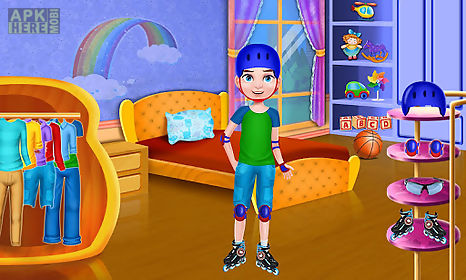 Brother leg fracture hospital game for android description: Hey how are you? Do you have plans for this day? If you have no plans we invite you to have fun with us through this game for kids.
We hope that you will enjoy every moment that we 39 ve prepared for you.
Do you want to become doctor? If you want to become a doctor you will love this doctor care game for girls you can offer help to injured people you can feel useful and even loved.
We 39 re sure that you 39 re a great kid a child who may have an important job and this is why we want to please you to work in our clinic.
Today you have to take care of your first patient you 39 ll have to provide your full attention and certainly he will have great confidence in you.
To be a doctor you must prove that you are a responsiblekid and even you will have to show that you have many skills.
Through this kids game with doctors you will can make friends you can play with us daily and you will really like this great mission.
Today you 39 ll have an important role and must respect the rules of the game with doctors.
Good luck!
Mike walks with his bike and has an accident he is injured and needs medical care wash the skin clean water with a clean towel now you have to disinfect wounds apply a special ointment apply a patch on foot wounds are higher and you have to apply a treatment make x ray to see if the leg is broken treat the bone now the young man feels good and wants to eat you have to give his favorite meal now you have to choose the most beautiful and interesting accessories mike is happy you are a wonderful friend.
Thank you for help please come back daily through this game.
Have fun!

Related Apps to Brother leg fracture hospital