Brain age game for Android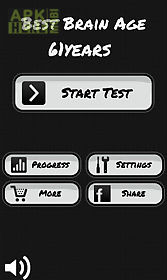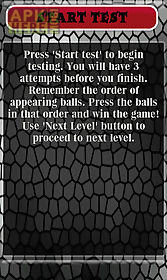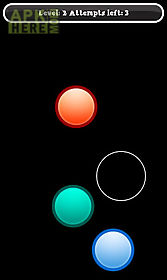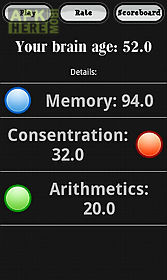 Brain age game game for android description: Wonder what is the age of your brain? A free release of the simple and challenging brain teaser game!
One of the best and most addicting brain games ever!
To check your brain age use this exciting and fun brain game!
Test your brain age and memory performance using those several touch controlled brain training game tests.
Those tests will analyze your reflexes and concentration brain age and memory age and arithmetic also abilities.
At the end of the test you will be able to post your score to the global score board and challenge other players.
Track your performance using progress graph and watch your stats rise as you improve and upgrade your mental skills each time you play.
Compare scores with your friends.
Share your results on facebook.
This funbrain game is good for children memory development and for adult anti aging.

Related Apps to Brain age game