Bowling islands for Android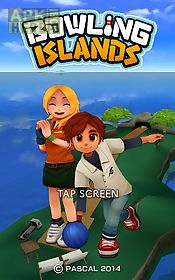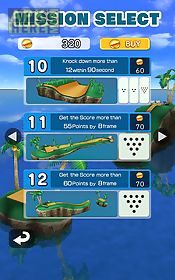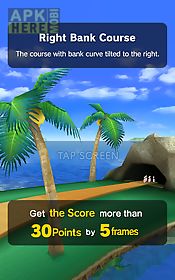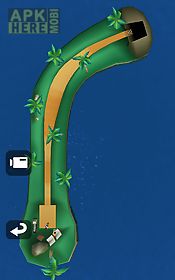 Bowling islands game for android description: Have you ever played bowling at tropical islands? Well now you can!
There are various and strange types of lanes balls and pins in this game.
Pull the throwing cursor to aim and flick the ball to curve!
Let 39 s become a island bowl master!!
Main features about courseswe prepared the various types ofisland shaped courses!
There are courses with long and straight lane curved in double ways jumping to other lanes (island) etc.
You can enjoy the brand new bowling in this game!
About pins.
There are lots of patterns of pins too!
For example there are courseswith more than 50 pins a heart shaped frame and heavy looking giant pins etc.
Taste the exhilarating feeling by knocking down these pins!
About balls.
You can choose normal power and premium ball to throw!
Watch the shape of courses and pins 39 location carefully and selecta suitable ball in each courses!
About missions.
We adopt mission clear format in this game.
Select missions from 3 types of courses and clear it by followingrules in each courses.
If you clear the mission you can move to next level.
About control.
Control is very simple!
Pull the throwing cursor back to throw and release it!
Then flick the ball to create e this technique and aim the points.
Googleplaygameservicesif you login to google play you can able to earn achievements!
Also in particular missions you can compete with other players in ranking!
Let 39 s aim the seat of number one bowler!

Related Apps to Bowling islands