Bodybuilding nutrition program for Android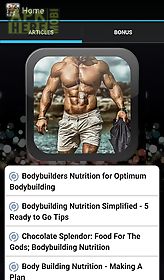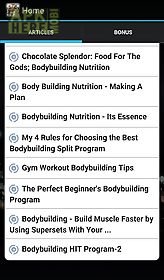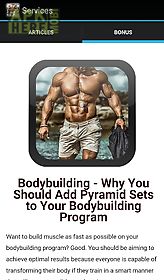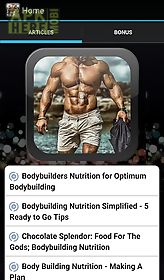 Bodybuilding nutrition program app for android description: Bodybuilding nutrition program they say we are what we eat.
Never a truer word has been spoken a key component of the formula for bodybuilding success is nutrition.
Workouts are provided with a description of the muscles involved diagrams of exercises and practical advices.
You can save your results both more articles in app and in text file stored on your device!
Statistics contains your results and measurments of your body.
Nutrition program is what gives us the raw materials for recuperation energy and growth.
Without a good diet your dreams of achieving your ideal body will never be reached.
Feature articles : bodybuilders nutrition program for optimum bodybuilding bodybuilding nutrition simplified 5 ready to go tips chocolate splendor: food for the gods bodybuilding nutrition body building nutrition making a plan bodybuilding nutrition its essenceand more...
Eating like a body builder will help you build muscle lose excess weight and maintain a healthy weight if you follow it strictly.
The basic idea is to eat a diet high in protein and fiber and low in carbohydrates and fat.

Related Apps to Bodybuilding nutrition program