Body sensor for Android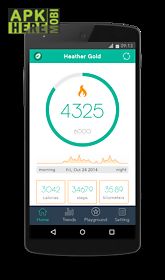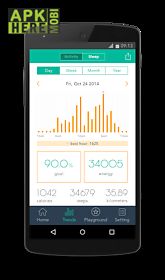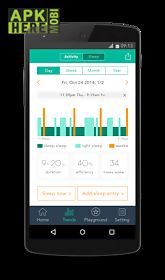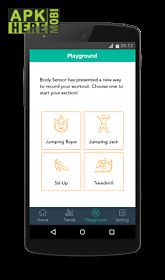 Body sensor app for android description: Designed to work with activity tracking accessories the body sensor app can: track your daily activity monitor your sleep help you better manage your health share workout or sleep information to facebook support the managing of multiple devices only compatible on android - 3+ requires the accessory to worktrack your daily activityafter you sync workout data as recorded by your device to your iphone the body sensor app will graph trend of how active you 39 ve been for the day week month or year based on your movement.
The body sensor app will also show you the steps you 39 ve taken distance you 39 ve traveled and calories you 39 ve burned.
All workout info is tailored to you based on your height and weight.
Monitor your sleepworried about cellphone radiation? Don 39 t worry.
Put your device in your pocket or on a wristband and simply mark the start of your sleep via the body sensor app and place it at a safe distance.
You can stop the recording after turning off the in app alarm or manually stopping the sleep and sync the device and your phone to see a visual graph of how well you 39 ve slept for the night.
Schedule automatic recording time frames so you 39 ll never forget to setup the monitoring session!
Share to facebookeasily share your activity or sleep info to facebook for your family and friends to see.
About the accessorythe device is a small lightweight device designed to track your movement (energy) steps and sleep quality.
It utilizes the latest bluetooth smart technology to sync information with your iphone.
It also has one year of battery life and can store up to one year of workout information.
Please refer to the site maxwell.
Tw or email maxwell.
Guider.
App for more information.

Related Apps to Body sensor