Bmi - weight tracker for Android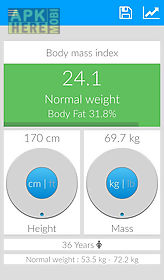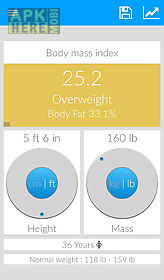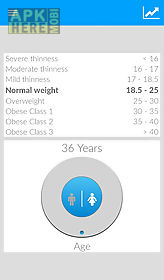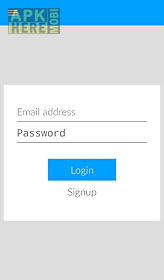 Bmi - weight tracker app for android description: Body mass index calculator including an integrated weight tracker.
Easily calculate your bmi by choosing your height and your weight.
Your data can be easily modified with our two intuitive sliders.
Simply choose your age and your sex to get the most accurate results.
We display clearly your bmi and also an approximation of your body fat percentage according to the data you have set.
Check your health daily by updating your weight with our app.
By signing up you can save your weight evolution daily and take care of your health carefully.
Your can save your weights daily in your personal space and you can manage several accounts on the same device.
A customized chart is available to check your weight loss throughout weeks and help you keep your body healthy.
According to the world health organization the body mass index of an adult should be comprised between 1- 5 and 25 to be considered as normal.
To help you understand your goals the normal weight interval according to your height your sex and your age is clearly displayed in our app.
This application is suitable for everybody including children from the age of 5 years old.
You can switch between metric units (kilograms and centimeters) and imperial units (pounds and fets) to track your weight loss easily.
Our app is fully translated.
We value your feedbacks and we are listening to all your comments and advices to deliver you the best application for tracking your weight daily.
If you find any problem or have any suggestions do not hesitate to send us a message on twitter (https: monirapps) or facebook (https: monirapps.
Vayvay)please share it rate it and comment it!

Related Apps to Bmi - weight tracker