Block calls & caller id for Android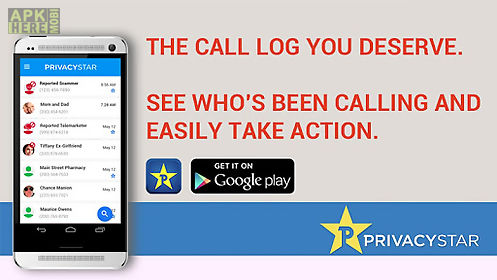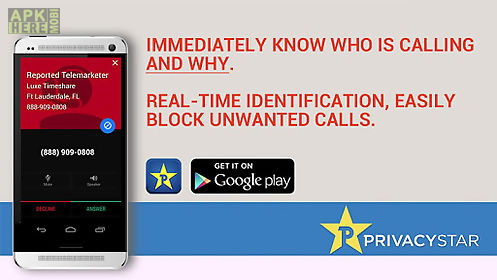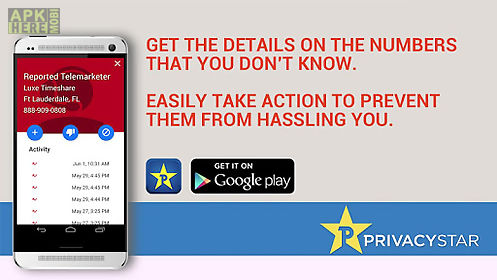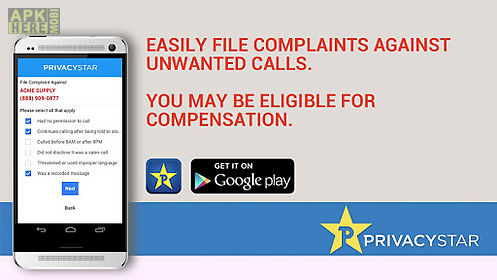 Block calls & caller id app for android description: Privacystar is the only service to tell you who is calling and why.
With real time caller id call blocking automatic scam blocking complaint filing against unwanted calls reverse number lookup and directory assistance you get complete control over your incoming call experience.
Privacystar is the 1 source of call complaints filed with the ftc helping to put a stop to the worst callers that bother you.
The privacystar application now features an enhanced call log to give you more information and more control than is supplied with your android smartphone automatically identifying the numbers you don t know by name and by type.
Incoming calls will be prominently flagged with one of the following notifications: green: for callers not in the address book and not known to be telemarketers or debt collectorsyellow: a suspected telemarketer or debt collector but not on the privacystar list of reported offenders red: for callers who are telemarketers or debt collectors that are on the privacystar list of reported offendersscammer: known scammers calls and texts from these numbers will be automatically blocked before reaching the user and a notification will alert the user that a scammer has been blockedthe free privacystar service for android includes: automatic detection and blocking of scam calls and texts (scamblock) unlimited call blocking unlimited text blocking real time caller id (limited) text id (limited) unlimited reporting of abusive numbers reverse number lookup (limited) real time call interaction with callcenterprivacystar users can subscribe to include all of the features of the free service along with the addition of: unlimited real time caller id unlimited reverse number lookup ability to block calls by name (all known numbers used by the same company) advanced customization of callcenter due to changes in the android system the free text blocking feature is not available on android version - 4 and higher.

Related Apps to Block calls & caller id