Blackboard for toddlers free for Android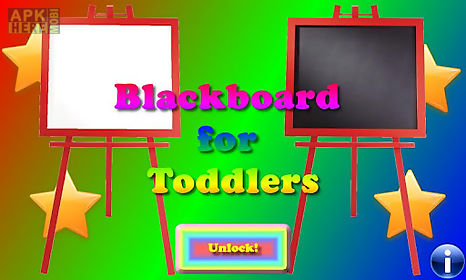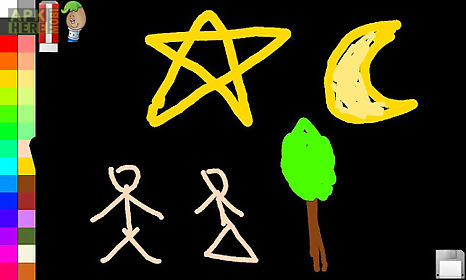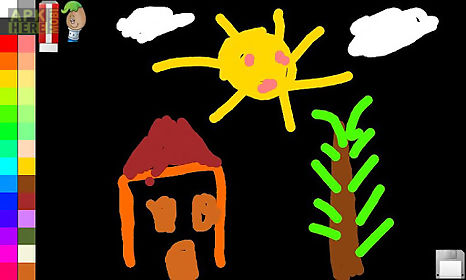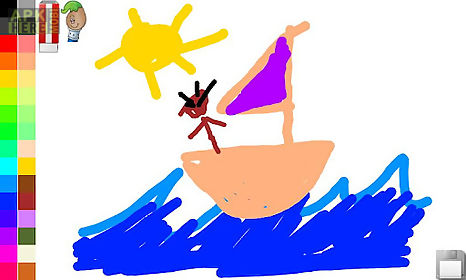 Blackboard for toddlers free game for android description: The blackboard for toddlers is an educational and entertaining game.
It 39 s a simple chalk board for drawing in multiple colors.
This app is similar to a whiteboard chalkboard or blackboard but with no chalk dust.
Choose from several colored chalk pieces take a picture of your creations and share them with your friends and family!
Easy to learn and to control: choose the color to use from the left palette choose the eraser to remove the colors change the brush size.
Available for all screen resolutions and devices including tablet device!
Simple and intuitive your baby will have lots of fun for hours!
This app will inspire your toddler 39 s creativity and imagination!
The blackboard for toddlers is a nice game for toddlers and kids from ages 0 - features include: easy to learn and control choose the black or white variant draw on the slate blackboard chalkboard with the finger choose the crayons color from the left palette doodling around!
The eraser to remove the colors choose the brush size optimized for tablet save the best drawings to sd and share them!
This is the free version (ads supported) if your kid likes this app then you can buy the full version with no adshttps: play.
Store apps details? Id co.
Romesoft.
Toddlers.
Blackboardfullor you can unlock the full version through in app payment.

Related Apps to Blackboard for toddlers free