Black theme go launcher for Android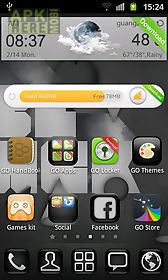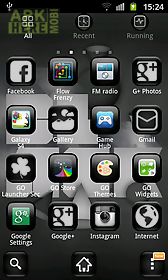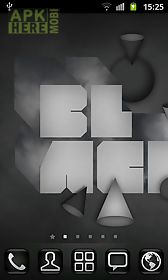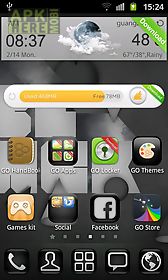 Black theme go launcher app for android description: Black means power and control!
So it s time for you to show everybody who you really are with the best black theme go launcher.
This free theme app for android make your phone looks the way you have always dreamed of.
Black color implies self control and discipline independence and a strong will and giving an impression of authority and power.
So you don t have to wear black clothes to show that when you have this free black theme go launcher that will make you even more powerful.
This cool black theme is one of a kind and is specially designed for all the people who like classic dark themes and bold themes.
Enjoy the complete new look of all the icons on your phone.
The new design just beautifies them and makes them more visible and easy to use.
This top android theme has three unique free wallpapers that you can set as black wallpapers on your home screen or as a cool black background for app icons.

Related Apps to Black theme go launcher