Best galaxy s7 ringtones for Android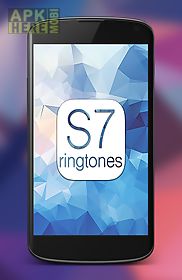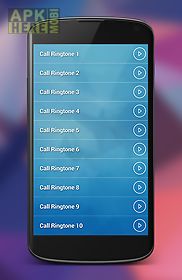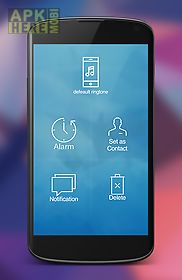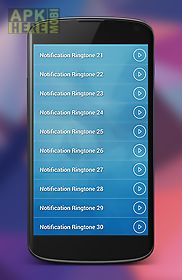 Best galaxy s7 ringtones app for android description: You 39 ve got fed up with those boring old ringtones that makes you look funny and makes you angry whenever you receive a call.
Now you can relax.
Here you 39 ll find the best collection for samsung galaxy s7 ringtones it 39 s a glamorous and fantastic variety of the most popular alerts and sounds notification of the year.
All your friends and entourage will demand you how did you get this amazing ringtones.
And to provide you a better user experience we had to make it simple and professional we didn 39 t forget that this is all about play a sound and set as : default ringtone alarm sms alert and notification sounds.
So the list is split to two different category ringtones and notifications to help you choose and set easy the function you want.
Free galaxy s7 ringtones 2016 is the best collection of all time it hold a considerable cool list of all new sound clip that your samsung galaxy s7 smartphone must have let 39 s be honest if you just bought the latest edge plus that means you are looking for high quality tones for precious device.
You don 39 t need to buy mobile tones online anymore!
Free mp3 ringtones download the application for your cell phone.
Ringtones are a fun way to customize your phone and show off your own style while being notified of incoming calls.
Top ringtone compilation isconvenient for all android mobile phones.
More details about the features of this application are described below.
Listen and choose your own popular free ringtone and become the most notorious one around.
The app is suitable for all android devices out there for example: galaxy s5 samsung s6 galaxy note 5 samsung edge - application features : press play button to listen.
Press ringtones name to display options select as default call ringtone.
Select as notification.
Select as alarm.
Select as sms alerts.
Share your s7 ringtone on social media.

Related Apps to Best galaxy s7 ringtones