Best credit calculator for Android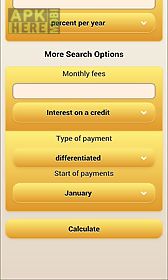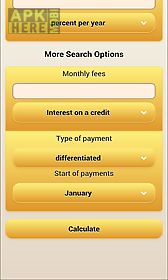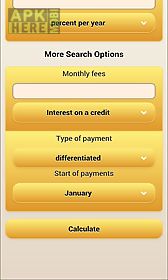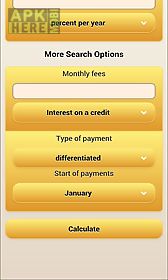 Best credit calculator app for android description: Credit calculator is a really useful application for people who are paying a credit!
You will be always sure about your budget and money with this application.
Paying the credit is the difficult part of life but using this financial app you will have no problem with your payments.
Did you ever have problems with planning your budget? Install our new app and you will not have problems since today.
You will finally learn more about economy and also understand how to save your money!
Credit calculator is the best financial tracker.
There are a lot of options like interest rate and type of payment.
You can easily track your principal debt each month.
This budget planner is very easy to use because of intuitive interface.
Just enter some information and you will understand your finances better.
Very useful and important for planning you budget!
Perfect application for economists financiers and businessmen.

Related Apps to Best credit calculator