Before after collages for Android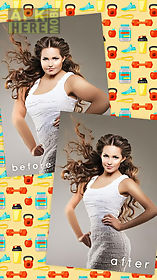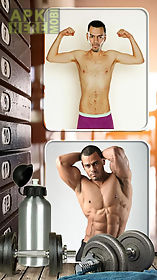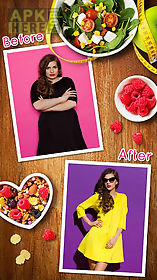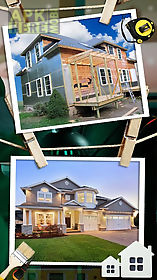 Before after collages app for android description: Before after collages to create collages with before pictures and after pictures.
Add text drawing on before after picture maker to convey messages.
The before after picture maker in collage style is best way to convey changes in your body like weight loss or body building pictures.
Before and after picture in one simple collage to convey message.
Improved before after photos now comes in 5 styles: a.
Weight loss photo collages four collages with weight loss apps theme where you can show weight loss tracking pictures.
2 collages designed for weight loss pictures for women.
B.
Makeup photo collages photo collages to show off makeup on you.
Show off your before and after pictures with and without makeup.
C.
Body building photo collages show off your body building photos with body building exercise themed photo collages.
Best suited for bodybuilding photos.
D.
Home makeover photo collages show off home make over photos with before and after home makeover photos.
E.
Side by side pictures before after collages now include side by side photo editor to put before after pictures side by side.
F.
Photo on top of photo add before after photos now include photo on photo for better before after picture comparison.
G.
Before after collages come in free form collages and its easy to make your own collages: - select one of many before and after picture collage textures.
Wide variety of before and after picture collage textures are available for various differences.
- Add before and after pictures to collages and adjust the photos with 2 finger gestures.
- Add text over before and after pictures and draw over them to convey message.
- Change textures for before and after picture collages.
- Save and share before after collages with friends and family.
Best collages for conveying your changes.

Related Apps to Before after collages