Bearwww : gay bear community for Android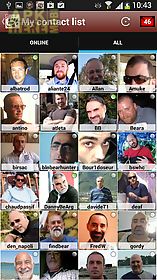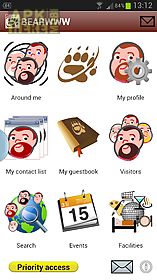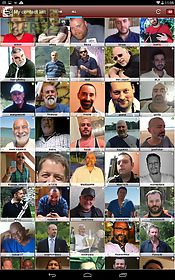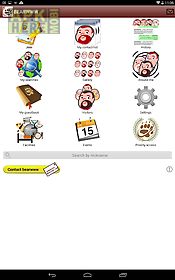 Bearwww : gay bear community app for android description: This is the official android application for bearbearwww is the social network of the gay bear community.
Meet and greet gay bears nearby and around the world.
Keep in touch with your friends and the guys you meet atgay bear events organized around the world.
Bearwww is famous for responsive friendly members.
More than 100.
000 guys logon every day.
On bearwww you will be allowed to : check the gallery of guys around you.
View the profiles of each of them.
Chat though instant messages and exchange pictures.
Add people to your bearw contact list.
Sign their guestbooks.
Check who viewed your profile.
Easily find bear friendly places nearby.
Consult the list of upcoming bear3w events around the world.
This application is an extention of the site bearwww with which it shares profilessome functions might require a priority access code but registration and the ability to send and receive messages will always stay free.
Logon with your bearwww profile.
If you don 39 t have your profile yet you can create it right from the application.
Bearwww is well known for over 11 years for its seriousness and professionalism in the management of its site.
Big hugs!
!

Related Apps to Bearwww : gay bear community