Battery saver uninstaller killer for Android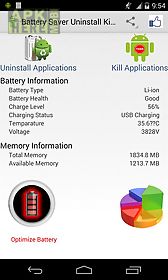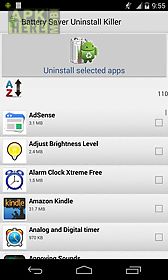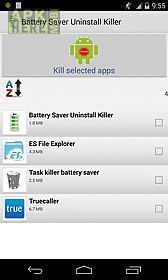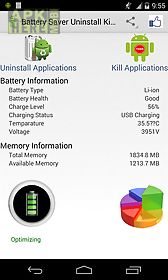 Battery saver uninstaller killer app for android description: Battery saver uninstaller and killer app for android.
This application helps calibrate battery and improves your battery run time.
This application helps you to manage your battery charge level well.
In addition to the battery and memory information this application allows you to un install heavy applications and also kill any running background applications.
Feature: displays battery information in percent ( ) the precise battery level is displayed in 1 increments displays last charging and discharging statistic information (time level range velocity).
Many detailed information such as temperature voltage health plugged state battery technology timeads disclaimer: this app is also supported by ads via banners and dialog interstitial ads some users will also receive full screen ads and ads on home screen via push ads and icon drops.
This app contains ads from airpush and notifymob.

Related Apps to Battery saver uninstaller killer