Battery saver for Android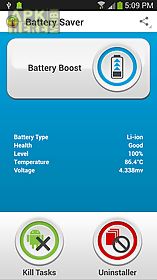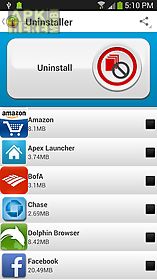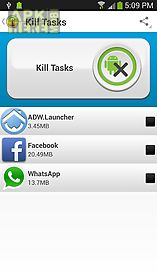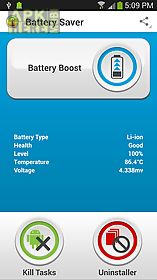 Battery saver app for android description: Battery saver free for androidbattery saver free for android is a small and clean battery utility.
Easily clean your phone of resource hogging applications kill unwanted processes and optimize your battery life with one click!
This app comes with free security center scan all apps on your phone for threats.
This battery boosting app is under 2mb taking up a low amount of space on your phone.
This battery extender app is also one of the only battery applications to not continuously run in the background (further killing your battery)download battery saver in the play store today!
Coming soon with a free battery widget!
The app is free and ad supported by notification ads and in app interstitial ads from tap context.
Some of these ads perform an actual cloud based quick virus scan of the users device.
You can use the app and disable the notification ads by going to using the app or simply disabling notifications by unchecking 39 show notifications 39 in the app manager for this app.

Related Apps to Battery saver