Basketball shots 3d for Android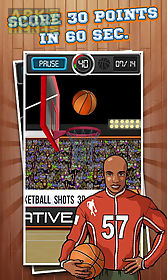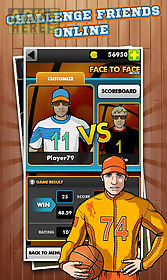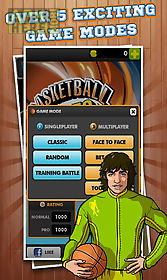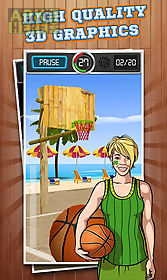 Basketball shots 3d game for android description: Show your skills and challenge your friends in the most addictive basketball game for android!
Your goal is to score as many shots as possible from each of the five different positions on the line.
Each ball that hits the basket brings you 1 point and each money ball adds - you have only 1 minute to take all 25 shots so there 39 s no time to waste.
Simple as that this game captivates millions of players around the world for hours.
Features: cool 3d graphics lots of game modes including 1 on 1 battles multiplayer competitions and leaderboards ability to challenge your friends stylish avatars with unlimited customization options different courts and balls to choose fromput simply this is the most complete 3 point shootout game your can get for your smartphone a must have for any basketball fan or anyone who enjoys fast paced arcade games.
You can exercise tactics by using sneaky power ups that bring you the edge over your opponents.
But don 39 t rely solely on them as it is the skill that determines the winner in the end.
Be sure to try the battle mode which allows you to block opponent 39 s shots by putting your basketball in their path with perfect timing and execution!
As you develop your skills don 39 t forget to check your ranking on global or national leaderboards customize your avatar and challenge your friends!

Related Apps to Basketball shots 3d