Basketball scores nba schedule for Android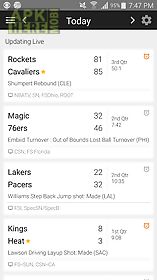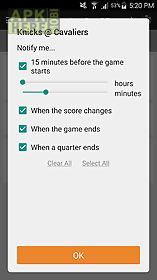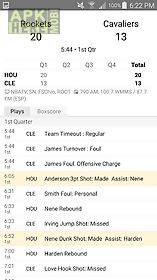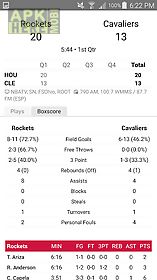 Basketball scores nba schedule app for android description: Quickly check live scores game updates and the full nba basketball schedule!
Includes the 2016 2017 nba seasontired of cluttered sports apps? Want to check the scores and see when your team is playing? Look no further!
Nba scores game statuses update live!
Stay on top of your teams when on the go.
Real time play by play so you can stay on top of the action!
Includes pre game matchup stats and live team player boxscore stats!
Customize the schedule the way you want: filter by teams division or conference.
What 39 s that channel? Local national tv listings for all games included.
Never miss a game!
Set an alarm and be reminded to tune in.
Check out the latest basketball news while on the go.
No connection? No problem!
The entire schedule is on your phone alarms are set locally.
View team standings by division or conference.
Check scores of previous basketball games easily.
Includes the 2016 2017 nba schedule.
Playoff games added automatically.
Please note: this app is not endorsed by or affiliated with the national basketball association.
Any trademarks used in the app are done so under fair use with the sole purpose of identifying the respective entities and remain the property of their respective owners.

Related Apps to Basketball scores nba schedule