Barbell workouts for Android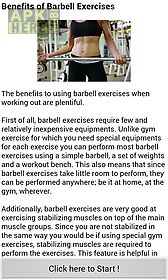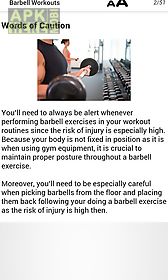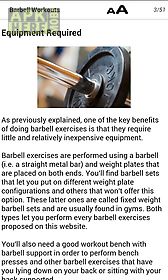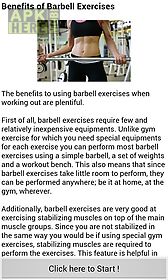 Barbell workouts app for android description: First of all barbell exercises require few and relatively inexpensive equipments.
Unlike gym exercise for which you need special equipments for each exercise you can perform most barbell exercises using a simple barbell a set of weights and a workout bench.
This also means that since barbell exercises take little room to perform they can be performed anywhere be it at home at the gym wherever.

Related Apps to Barbell workouts