Balloon boom for kids for Android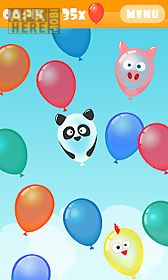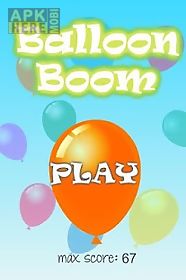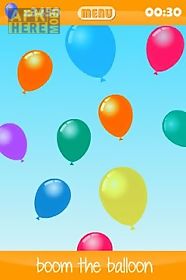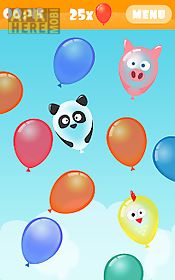 Balloon boom for kids game for android description: how many balloons can you pop in 60 seconds? This game is amazingly relaxing and strangely addictive.
Touch and pop watch them go boom!
Tons of colored balloons come and fly up in the sky pop them all and have fun!
Tweaks reaction and can keep your or your child playing long time.
In fact we really tested it.
Enjoy nice cartoon like and playful atmosphere.
Also suitable for preschool kids.
Why your kid will love it? + Extremely easy to play!
Touch and pop thats it!
+ Tweaks the reaction!
+ Super fun for bebys+ very beautiful cartoon graphics made specially for kids+ awesome music!
Ballon boom provides variety of baby balloons that you can blow up.
Besides the main balloon pack there are animal balloons educational pack with numbers and letters as well as toy balloons.
Most of babies love just watching them fly after one year they start enjoying touching the screen to blow them up and hear the fun pop(burst) sound.
So they way to use the app depends on how old is your child.

Related Apps to Balloon boom for kids