Balance and budget for Android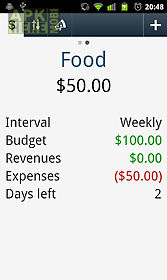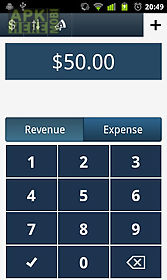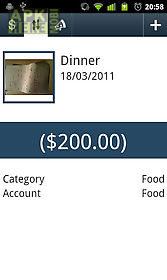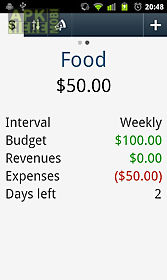 Balance and budget app for android description: no longer supported transaction management made simple fast and easy.
Keep track of your daily budgets and balances of your accounts.
Balance and budget is a simple clean and extremely useful application to monitor your expenses and revenues.
Organize your economy in different accounts and categories and add an image of your bill or warranty to the transaction.
Every account has an optional budget and you get a fast overview of your balance.
You will quickly be able to see how much money you have left for food coffee and fun!
Features: unlimited number of accounts which have a budget on daily weekly monthly etc.
Basis.
Add transactions with a few touches.
Detailed information such as notes category and a photo of the bill or warranty can be associated.
The transactions can even be set to repeat.
Export the transactions via qif or csv formatted files to your favorite spreadsheet software (quicken excel calc numbers etc.
).
You can also backup your data.
Password protect your economy so they are protected against your friends with curious fingers.
Simple and easy user interface which makes managing your economy easy and fast.
Upgrade to the pro version to disable ads and enable new features such as automatic export and backup to your dropbox account and a home screen widget.

Related Apps to Balance and budget