Babykick tracker-free for Android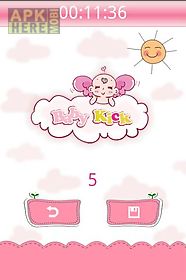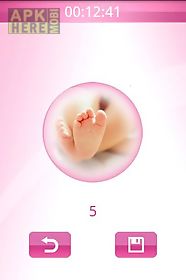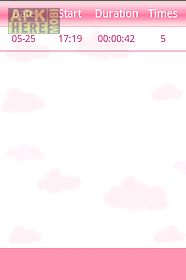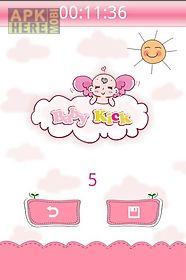 Babykick tracker-free app for android description: Simple and easy to use.
The cute pink design fits preggers 39 mood perfectly.
Baby kicking is an important sign of how active your baby is and helps establishing the emotional bond between you and your baby.
The feeling of baby kicking changes at different stages of ing this application you can easily track your baby 39 s activeness and daily changes.
Multi language mode automatically distinguishes english japanese korean count: tab the big button in the middle of the screen to start tracking.
The tracking continues as long as you do not stop counting answering the phone sms or any other actions on the phone will not interfere with the tracking.
Reset: by choosing reset you can restart the tracking the previous record will not be saved.
Save: data will be saved after stopping the tracker.
You can check your records at anytime.

Related Apps to Babykick tracker-free