Auto wifi toggle for Android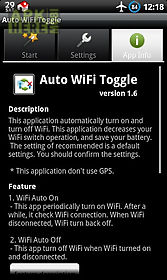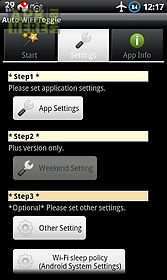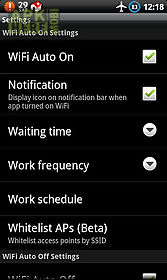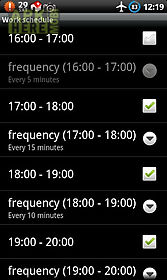 Auto wifi toggle app for android description: This application will automatically turn on and turn off your phone wifi.
This application aims to decrease your wifi operation and therefore save your battery.
The recommended settings are selected by default.
You should confirm the settings are appropriate for your usage of wifi.
- Wifi auto on this app periodically turns on wifi.
After a while it checks whether a wifi connection has been made.
When you do not have a wifi connection the phone wifi is turned off.
- Wifi auto off this app turns off wifi when the phone wifi service turned on but you are not connected to a known wifi access point.
Check policy ( when screen on or always ) please push the button( start application ).
This application doesn 39 t use gps.

Related Apps to Auto wifi toggle