Audio stories (english books) for Android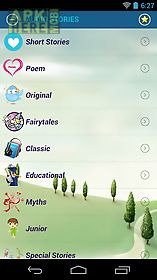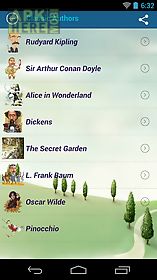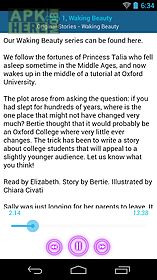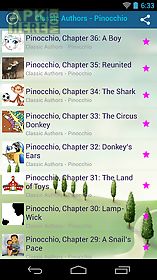 Audio stories (english books) app for android description: more than 2500 stories.
Many kinds of stories for example : + fairy tales+ classic + educational + myths + junior + bible + poems+ original...
Original stories : have stories about pirates witches birds who travel in time and animals who travel in space.
Fairytales stories : classic fairy tales by hans christian andersen the brothers grimm charles perrault aesop and others.
This is where frogs are kissed by princesses wolves huff and puff and gingerbread men run away.
Classic: stories and poems by classic authors including lewis carroll rudyard kipling.
Oscar wilde and charles dickens edward lear and others.
Educational stories : myths history and bible stories.
Includes the story of helen of troy the wooden horse and the sea journey of odysseus.
Biblical stories....
..
New story : it s christmas.
Gladys feels she is on the brink of success but once again she finds herself working in the background to help others with little credit for herself....
Go to app now to read and listening!
Thanks for trusting and using.
Hope you have a relaxing and useful time.

Related Apps to Audio stories (english books)