At&t familymap® for Android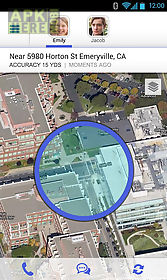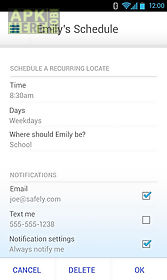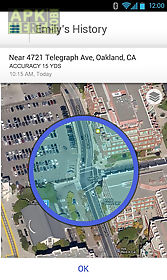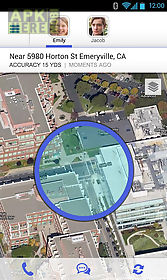 At&t familymap® app for android description: When you need to know where your kids are use at t familymap.
With at t familymap keeping track of your family has never been safer or easier and allows you to locate up to 10 family members on your account.
You can even use the app to find a lost or stolen phone!
Try it now and receive the first 30 days free!
After 30 days you will be automatically billed - 99 month.
At t familymap conveniently allows parents to: see each family member s phone location on a map keep track of your kids from your phone tablet or computer get alerts when the kids arrive at defined places (home school parks friend s house).
For example setup a schedule to receive a text message at 3: 30 pm each day toconfirm that your child arrived home from school on time.
Find a lost or stolen phone review the location history for each family member.
At t familymap is perfect for kids too!
Kids won t be distracted with a call or text while driving they can check in easily by sending their current location on a map along with their choice of message to a parent or anyone else in their contact book.
I m running late can you pick me up? Just checking in call me back plus add custom messages too!
New subscriber receives first 30 days free for up to 10 compatible devices on a postpaid multi line account.
30 day offer available only thru at t google play microsoft windows blackberry world.
Unless cancelled before the free 30 days end automatic charges of - 99 mo.
For up to 10 lines apply.
Cancel anytime.
To cancel visit directbill or call at t customer care at 1 800 331 0500.
Data and messaging charges (including during the 30 day period) and taxes may apply.
Consumer customers only.
Accuracy availability and timeliness not guaranteed.
Devices must be turned on and in at t domestic network coverage to be located.
Coverage not available in all areas.
For additional restrictions see familymap.
Wireless..

Related Apps to At&t familymap®