App lock - lock private app for Android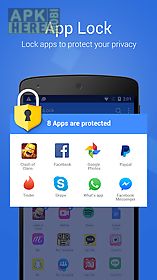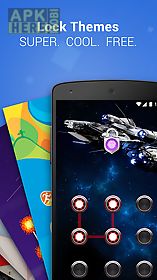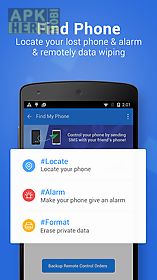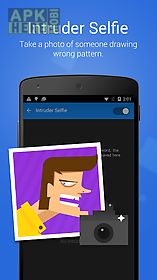 App lock - lock private app app for android description: the most professional intelligent innovative lightweight privacy protector: privacy master android - 0 supported privacy master provides you app lock and photo vault so that you can lock important apps and hide private photos and videos also you can find your lost phone.
With privacy master you can: use app lock to avoid other people accessing private apps while you sleep.
Use app lockto prevent children from playing games with adult content.
Use app lockto avoid mistaken in app purchases.
Use find phone to locate the lost phone or erase all privacy there.
Use photo vault to prevent friends and colleagues from peeping at when they borrow your phone.
Use intruder selfie to find the one who wants to open your apps.
Use wi fi security to keep network safe.
Use data monitor to find the apps stealing your data in background.
Features: - app lock lock any apps that contain private information you don t want others to see.
Protect apps using multiple lock types like pin code and swipe pattern.
- Find phone locate phone give an alarm and erase private data.
- Photo vault keep snoopers away from private photos and videos.
- Wi fi security secure your privacy information by scanning wi fi hotspots automatically especially those public free wi fi.
- Intruder selfie if someone draws wrong pattern his photo will be taken and saved in privacy master.
- App cover disguise your apps with fake icons that only you know how to skip.
- New app alert remind you to lock important new apps.
- Data monitor find the apps stealing your data in background.
- Professional recommendations use a professional algorithm to recommend which apps need locking.
Unique privacy level mechanism helps you identify possible privacy risks.

Related Apps to App lock - lock private app