App lock - free for Android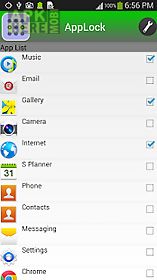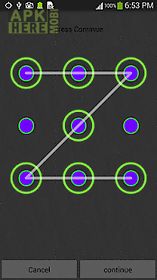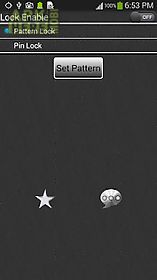 App lock - free app for android description: are you concerned about the privacy of your data on your phone? Do your friends always borrow your phone to play games? And you do not know what they will be looking at.
Do you not want your parents to see your messages? If any of this is yes this is the application for you.
Applock can lock sms contacts gmail facebook gallery market settings calls and any app you choose with abundant options protecting your privacy.
Also can be used as a parental control tool.
Pair it up with our pattern lock application and you have got yourself protected from unnecessary invasion.
And it is all free.
How to use: select the app which you want to lockclick on the settings iconenable lockclick set pattern and set your patternpress back button twice to set the pattern in memoryfeatures: easy to unlock and secure lock your app accurately and smartly use a pattern lock by connection 4 or more dots use number lock can be used as a parental control toolif you like this application please share with your friends and rate it.

Related Apps to App lock - free