Animal encyclopedia for Android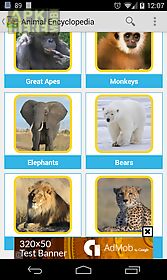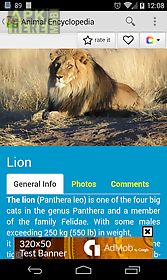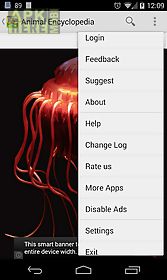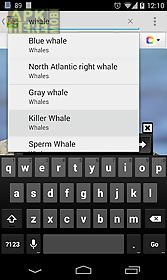 Animal encyclopedia app for android description: Animal encyclopedia is a comprehensive guide (app) to the exciting world of animals.
Here you can learn all about animals.
The animal encyclopedia (app) is organized by taxonomy mammals birds reptiles amphibians fishes and invertebrates further sub divided into families (apes elephants whales etc.
).
Each individual animal entry gives you a fascinating photograph and details as much interesting information as possible on their habitat geographic location size lifespan and conservation status.
Each entry also contains the common names and scientific names.
The app has a nice search feature to search by either the common name or the scientific name of the animal.
Currently the app contains more than 400 animals.
We will be constantly updating the app with more and more animals.

Related Apps to Animal encyclopedia