Amharic audio bible for Android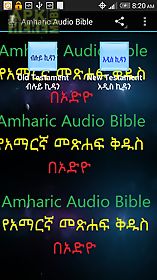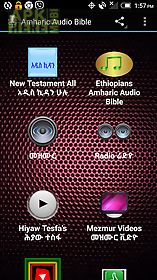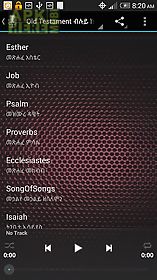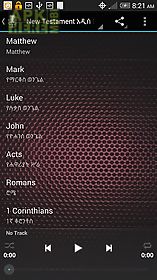 Amharic audio bible app for android description: Note: use of wi fi is recommended.
The bible is the best gift that god gave to man.
In order to help the saints enjoy and be constituted with the word of god anywhere and at any time ethio apps developed the amharic audio bible app we want to make it easy for you to listen god s word in amharic.
This android application has audio versions of the old and new testaments amharic bible.
Sit back and enjoy as you listen to your favorite books streaming to your phone!
Note: this app works only when device is connected to the internet.
Enjoy!
Awr amharic podcast addedwe would like to thank god for stirring up the spirit of all those people who have contributed to provide the amharic audio bible in audio form to the benefit strengthening the body of christ as ministry of love.
Amen!
Enjoy!
This free app is ad supported and contains ads in the top.
The ads help us create and maintain these free apps for you.
Thanks enjoy!
Please remember to rate us in the play store thanks!

Related Apps to Amharic audio bible