Alhambra of granada for Android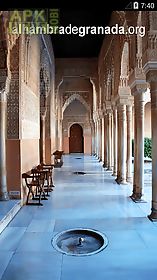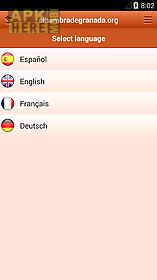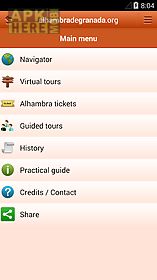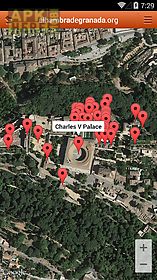 Alhambra of granada app for android description: Alhambra of granada mobile guide.
This application offers all the information you need to enjoy the alhambra.
Alhambra gps navigator: to know where you are and the spots near you.
Virtual tours: if you are in the alhambra the app will tell you where to go.
If you are at home it allows you to discover the alhambra comfortably.
All the spots of the monument with photos and detailed explanations.
Practical guide how to get to the alhambra opening times rules services all about tickets and guided tours.
Available in 4 languages: spanish english french and german.

Related Apps to Alhambra of granada