Age of lords: legends & rebels for Android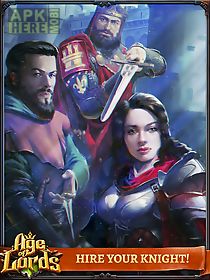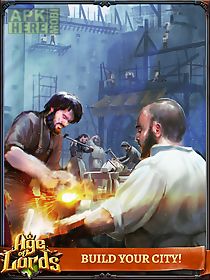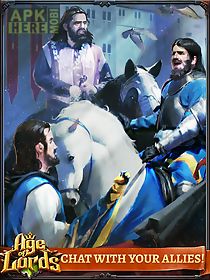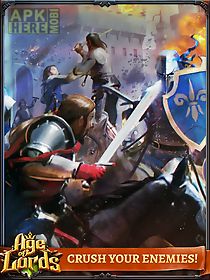 Age of lords: legends & rebels game for android description: Age of lords is a new strategy mmo set in the medieval age.
As a mighty lord you will build a grand castle forge alliances and train massive armies to defeat other real players.
Features develop your castle and research new technologies use diplomacy to forge alliances with other lords use brute force and subterfuge to defeat enemy players train various troops including cavalry infantry and archers explore the kingdom map to gather resources scout rebel players or defeat mighty dragons chat in real time and set up diplomatic ties with other alliances discuss war strategies with allied lords join troops with allied lords and create massive marches become part of the legends by conquering the king 39 s throne reach the top of the rankings and earn the respect of the whole kingdom compete with thousands of player in weekly events level up your hero complete hundreds of quests to collect massive rewards use free speed ups to develop faster and trump your enemies become a vip player and gain game changing bonuses discover countless strategies and diplomatic choices!
Join a new age of warfare and test yourself against real players worldwide!
Play now!

Related Apps to Age of lords: legends & rebels