Adhan ringtones beautiful for Android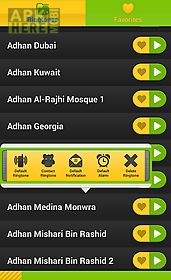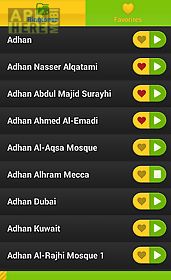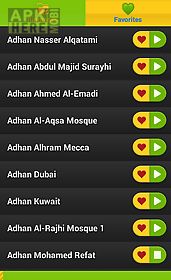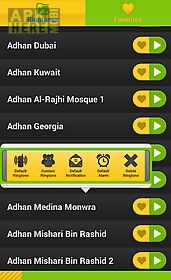 Adhan ringtones beautiful app for android description: Adhan azan adhan of the coolest sounds amazing application that combines many of the adhan or azan from different parts of the world and senate for months and readerssound that does not cut off over the past 24 hours on the globe the voice of azan the call to prayer the application contains the adhan on the most beautiful voices of singerstrue ears and takbeers eid free mp3adhan azan ears voice coolest senate.
Takbeers feast vote elders islamic world and the readers and also contains times for dawn prayers and eid prayersyou can listen to the ears of a lot louder and a lot of readers by the reader or the mosque.
The most beautiful adhan listen to adhan azan or ezan or athan or atan or adanfeatures: download the file and listen to it without the presence of an internet connectiondetermine the possibility of multiple files for downloadthe possibility of developing any file as a ringtone and alarm tone and alarm tonethe presence of a filter to only view your favorite filesthe existence of wish list for quick accessnavigate to the files from within the media folderin addition to listening and repeating and random movement and features a beautiful design.

Related Apps to Adhan ringtones beautiful