A comic viewer for Android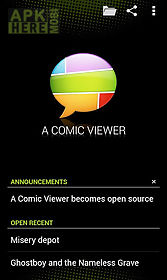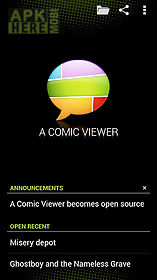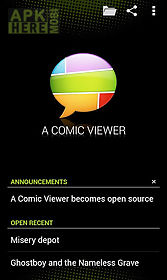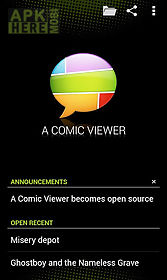 A comic viewer app for android description: A comic viewer previously known as droid comic viewer is a lightweight image comic manga viewer.
Main features: opens cbz zip acv cbr rar (beta) jpeg png bmp image folders (long tap) read comics from sd card left to right or right to left reading use touch screen or trackball to zoom scroll navigate next previous screen cachepremium versiona comic viewer has ads to support its continued development.
Ads will never interrupt nor disrupt the reading experience.
Still a paid premium version is available for those who wish to remove the ads and can be purchased from settings.
Feature requests supportjoin the a comic viewer community at forums..
The a comic viewer forums are the best way to request features or ask for support.
If you have any problems with the latest version please request a previous version at forums..
Open sourcedeveloper? A comic viewer is an open source project.
Fork the source at https: robotmedia droid comic viewer.

Related Apps to A comic viewer