9news alerts for Android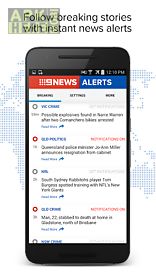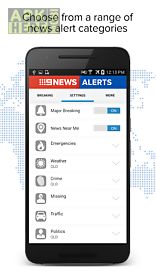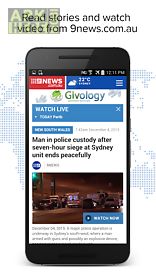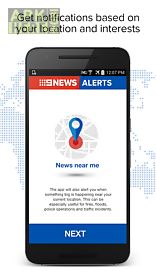 9news alerts app for android description: 9news alerts allows you to subscribe to custom breaking news push notifications from 9news australia.
You can subscribe to a variety of topics including emergencies weather crime politics health entertainment technology and more.
The app also uses geo targeting to alert you to breaking news happening within a few kilometres of your current location.
This can be especially useful for alerts about fires floods police operations and traffic incidents.
We understand that too many push notifications can be intrusive so our team will only send alerts that we think you will find truly interesting.
The vast majority of alerts are sent without an audible alert tone only vital emergency warnings and major breaking stories will make a sound.
If you feel you 39 re getting too many alerts or too few you can easily change your subscriptions within the app on the settings screen.
Have questions or feedback on the 9news alerts app? Email contact.
Au to let us know.

Related Apps to 9news alerts