911 firetruck for Android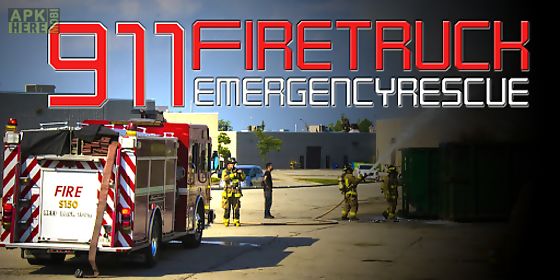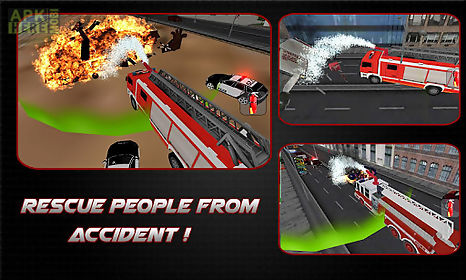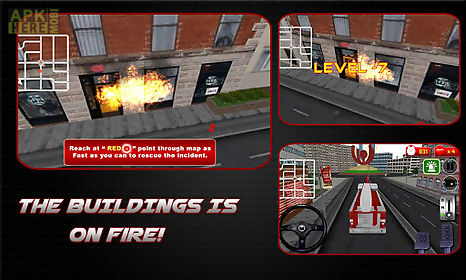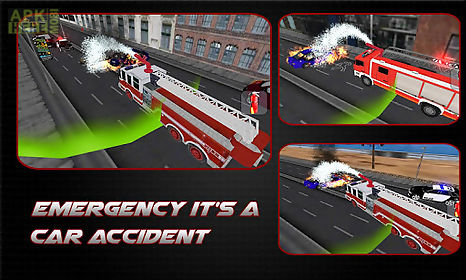 911 firetruck game for android description: Emergency!!
Fire brigade team!
Get ready for the rescue mission!
Ever dream of being a fireman? Here is your chance to be the hero!
Rush to save lives!
You can reduce the death toll by rushing to the rescue location!
Drive an awesome fire truck and save the people from hazard.
You have the modern fire extinguishing equipment at your hand!
Your job is to reach the fire emergency destination at the minimum possible time!
Go around the city driving an awesome fire truck!
It is the most amazing feeling to help save lives.
You have your chance to save the day!
Make the best of it!
You was recruited as a fire fireman to help the city to extinguish burning buildings and vehicles!
All the city is in flames your duty is to rescue lives just like rescue 91- use your siren to aware everyone about the disaster.
You are the fire fighter of this city.
Rush to the scene and put out the blaze.
You have to reach the fire and get control on it as soon as possible.
911 firetruck emergency rescue is a new kind of 3d fire truck parking game.
As a player you take control of a fire truck.
If you want to become a real firefighter you need to learn the ropes of driving and parking a fire truck in this fun and new exciting fire truck 3d parking game.
You also need to control your mighty water cannon to make a stop to the burning building!
Features 3 different powerful fire trucks with lights and siren real world 3d environment realistic controls hd graphics animated fires and smoke animated fire hose and water different camera angles that give you more control amazing background sound to enhance your gaming experience 20 challenging city levels to test driving skills in city traffic vehicles buses trucks and cars.
Map of whole city emergency quick response.
Wear your helmet and rush to put out fire!
Prevent the city from fire!

Related Apps to 911 firetruck