7 seconds challenge for Android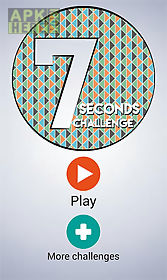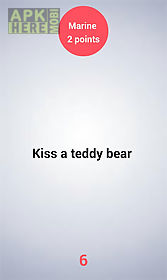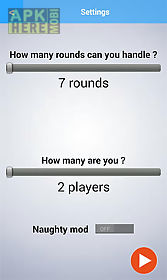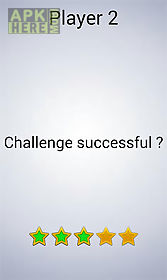 7 seconds challenge app for android description: During the evening you tend to get bored? During the day you don 39 t want to chill anymore? Seven seconds challenge is the app you need!
Seven seconds challenge is a friendly application of fast challenges.
In seven seconds with friends or family ata party you have to do your best to realise a challenge or answer a question.
It 39 s the new kind of truth or dare but funnier and quicker!
More than 200 different challenges!
Play with up to 12 of your friends with just one smartphone turn on or off a naughty mode to add spice to your partyif you 39 d love truth or dare you 39 d love all about this game!
The principle of that game was invented by amazingphil so if you love the game you might thanks him!
Caller id feature7 seconds challenge has free caller id.
It identifies callers for you even the ones not in your contact list.
Caller id results are shown after calls and also allow you to save the contact details directly to your address book.
You can disable or adjust caller id to your preferences in the app menu settings or after call screen settings at any time.
Download our 7 seconds challenge app now!
Found bug? Please contact us to fix it.

Related Apps to 7 seconds challenge