6degrees social phone contacts for Android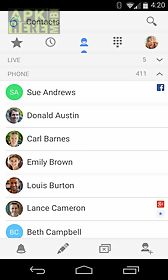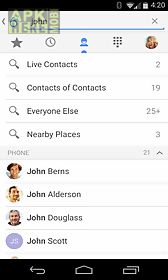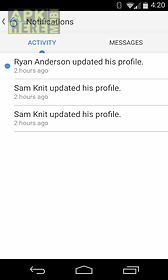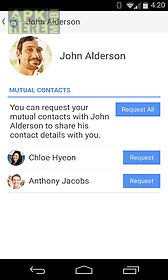 6degrees social phone contacts app for android description: 6degrees is faster more intelligent and better connected than your existing phone app.
Make it your default by dragging it to the bottom of your home screen.
Automatic contact updates: no more sending sms to inform contacts of your new phone number.
Just update your 6degrees phonebook and your friends will know.
If they join 6degrees your contact list becomes self updating.
Search and discover.
Find and get introduced to people through mutual contacts.
Search and connect with anyone.
Total privacy.
You decide whether you and your contacts can be searched by contacts of contacts.
Trust hide and block selectively.
Clean duplicates.
Detect merge or remove duplicate contact information with smart algorithms.
Back up and restore.
6degrees backs up your contacts with unlimited storage.
Restore them to any device and never lose your contacts again.
Invite all your contacts today the more of them that are on this app the more updated your phone will be.

Related Apps to 6degrees social phone contacts