5 clues - cartoon for Android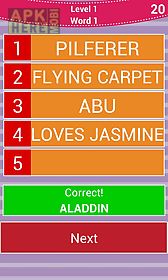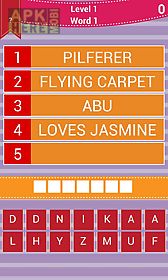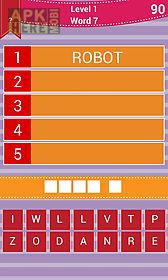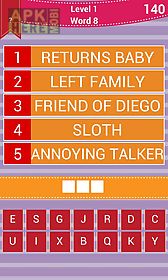 5 clues - cartoon game for android description: 5 clues cartoon is a fabulous cartoon character quiz for all those into free guessing games with cartoons and disney world apps!
If you like playing logic puzzles and brain training games youll fall in love with our cartoon quiz!
How to play: look at the pictures and hints and try to guess what cartoon is meant here.
You have as many as 5 clues not just one clue so you can easily guess the cartoon character!
5 clues cartoon features: free cartoon quiz with hints 5 little clues 1 word quiz nice design and user friendly interface addicting guessing game that will capture your attention for hours!
Lets see if you can guess all of the cartoons and cartoon characters in the quiz!
Play 5 clues cartoon and cartoon yourself and your friends!

Related Apps to 5 clues - cartoon